Hey lovelies,
I know full well that it is becoming ever more difficult to know exactly what gifts can truly please your little darlings during this day and age, with top end hair straighteners to beauty gadgets costing an annual salary!
But have no fear, I am here with some gift ideas that are sure to please your tweenies!
From a cute pamper pack to a sequined notebook, what more could they ask for?!
Cosy and adorable? Look no further than these gorgeous Unicorn slippers. Just look at them, who wouldn't want keeping their toes cosy?!
A light up message box is a cute way of displaying a message anywhere and everywhere!
A5 Reverse Sequin Notebook – £13.50 
You will never want to see a leather notebook again! This playful sequin notebook from Smiggle really puts the fun into writing.
Make any room sparkle with this gorgeous lantern. Turn it on and watch 3D lights very literally Shimmer and Shine!
Endless fun with this playful goo with it's 'no oily residue & non-stick' qualities! Did I mention that it's glow in the dark!?
7th Heaven The Complete Pamper Pack – £12.99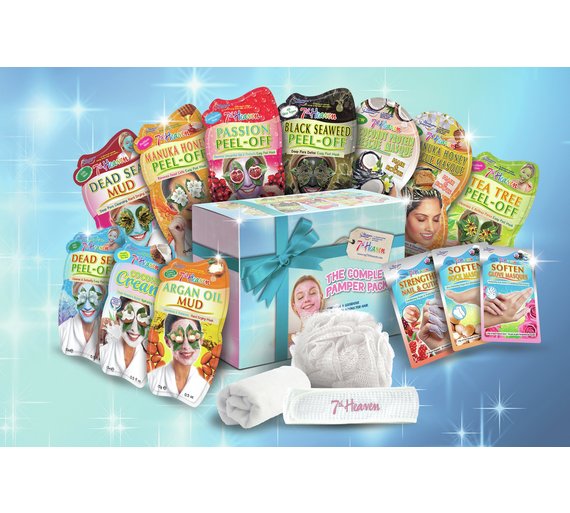 In this pack, you will receive all of the 'must-haves' for a pamper to remember.
This pack includes gorgeous natural and safe man-made products including 8 heavenly face masks, two hair masks for luscious locks, 1  strengthen nail and cuticle mask, 1 soften glove mask and 1 soften sock mask. Not forgetting the must-have tools for a pamper, 1 flannel, 1  headband and 1 pom pom.
All for £12.99 – I know right?
Tangle Angel Detangling Hair Brush – £19.50
Last but by no means least is the Tangle Angel Rose Gold Hairbrush, the perfect gift for girls with long hair that tends to get knotty. The brush is absolutely gorgeous and gets rid of knots in an instant! Tangle Angel also do a mini version in a rainbow of colours which would make the school bag accessory.
So there we have it, 7 fab gift ideas to be sure of a beaming smile for your young ones.
Enjoy!
All my love,
Gail xxx