Hello Lovelies, now that summer is coming to an end I thought that I would show you the products I've been loving this summer! These are some products that I have been loving for protecting my skin against the sun and ensuring I feel great all summer long!
Bioderma Photoderm BRONZ SPF30
My first summer favourite is the Bioderma Photoderm Bronz, the perfect product for fair and sensitive skin, just like mine! The sun lotion guarantees optimum protection against both UVA and UVB rays, it contains the ingredient vitamin E which activates the skin's natural defences and protects against cellular damage. The formula is non sticky and completely water resistant, which is perfect for long days at the beach! As if this was not enough to make me love the product, it contains ingredients that stimulates the body's natural tanning process for gorgeously tanned skin!
Nivea Sun Protect and Bronze range
The Nivea Sun Protect and Bronze range is another summer must have of mine if you are planning on spending days in the sun. The range contains a natural plant extract which helps support skin's own melanin production for an even and natural looking tan.
The products are again non-greasy and for someone like me who hates that just applied sun lotion feel, they leave you feeling protected but not sticky! I especially love the Face Sun Cream because it feels so light and natural on the skin. They are the perfect products to protect the whole family from the sun during the summer months.
Institut Esthederm Bronz Repair
My final sun care product that I recommend is the Institut Esthederm Bronz Repair, which is designed especially for fair and sensitive skin. Instead of using the SPF rating system, the products offer protection according to sun strength and skin type, which I think is fantastic.
Although this product is on the pricier size, it does so many things that I think that it is worth every penny! It helps to improve your skin's sensitivity to sunlight and aids tanning, whilst also acting as a anti wrinkle firming cream that prevents dark spots and visibly improves fine lines. Perfect!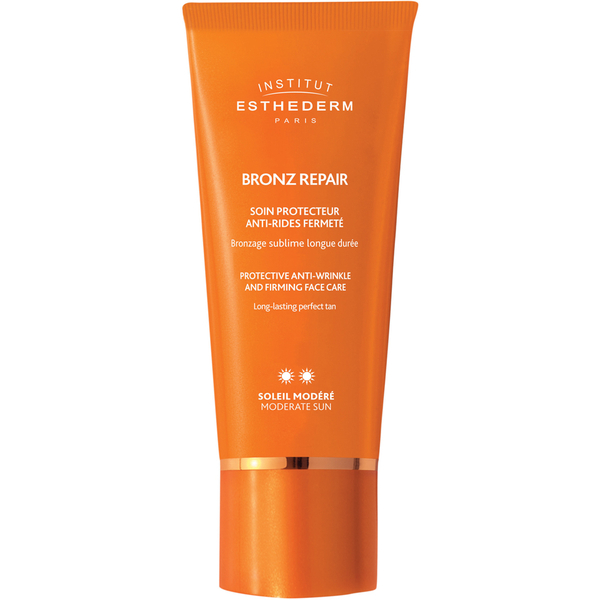 The next product that I recommend is Odaban antiperspirant spray, it is honestly the most effective antiperspirant that I have ever used. It is a definite must have for those hot summer days!
Offering 24 hour protection, this gentle formula is incredibly powerful and keeps me feeling fresh all day and who isn't looking for that? I could not recommend this more to those looking for a stronger antiperspirant.
Himalaya Herbals Sun Protect Lip Balm
Last but certainly not least! Himalayan Herbals Lip Balm is amazing for protecting your lips from the sun and leaving them feeling perfectly moisturized. The formula is free from petroleum, preservatives and silicones and is enriched with sunflower oil. A definite must have all year round.  After trying so many different lip balms I have finally found one that is both natural and works so well!
I hope you all had a lovely summer and stay protected from the last summer sun rays!
Gail xxxx